OHC is an importer of tropical hardwoods and exotics, originally founded in 1917. One of their primary challenges was measuring lumber when they acquired random-width inventory. They experimented with different technology solutions, finally decided to deploy Sierra DigiTally in 2018. "Would not be able to do random width business without Sierra DigiTally, we have had great success", says Therese.
Therese H.
OHC Inc.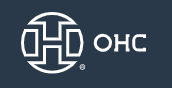 Established in 1953 Keiver-Willard receives shipments of domestic and imported hardwoods daily from environmentally conscious sawmills. Hardwoods wholesaler, manufacturer of mouldings, millwork, and flooring, processing 20,000 board feet of material daily. All incoming lumber is inspected for grade and moisture content, and tally accuracy. Keiver-WIllard installed Sierra DigiTally in 2010, utilizing to pull customer orders, tallying, printing mobile labels, processing at a fast pace with Sierra's cloud solution.
Tom S.
Keiver-Willard Lumber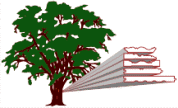 Tigerton Lumber established 1887, provides Hardwoods in domestic and export markets, producing about 13.5 Million Board-Feet of lumber. Previously used a dot-tally system, and this caused bottlenecks. In 2011 Tigerton deployed Sierra DigiTally; benefits are "ease of getting the lumber data, time savings, looking up lumber inventory, answering customer inquiries quickly" says Mike. "Our savings are in both labor and cost, we've cut tallying time in half" he continues. "Sierra DigiTally is a time saving tool, also it provides better management of inventory and enables increased turn. It pays for itself." Mike S.
Mike S.
Tigerton Lumber