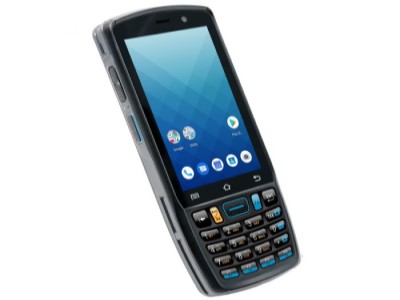 The Unitech line of industrial mobile pcs come with Sierra DigiTally Mobile App installed, and includes built-in imager/scanners to take measurements with Sierra RapidScan ruler.  Currently Sierra offers HT330, HT730  models. The Android devices deliver a  dependable performance with keypad data entry, large screen, scanner, wi-fi connectivity, and Bluetooth.
•   Android OS with GMS certification
•   4" HD display and 21-key keypad for input-intensive applications
•   Industrial-grade performance: 1.8GHz Octa-Core processor
•   All-in-one function: GPS, 2D Imager, HF/NFC and 13MP Camera.
•   Support Bluetooth® 4.2 and dual-band IEEE 802.11a/b/g/n/ac/d/e/h/i/k/r/v/w, fast roaming
•   IP65 rated and 5-feet (1.5m) drop specification.
•   Long-lasting swappable 4500mAh battery 
•   Device supported versatile: AirWatch, SOTI, and MoboLink.
The Unitech barcode scanners make scanning more comfortable and flexible.  Enjoy the fastest data speeds out there with the integrated Bluetooth 4.2, advanced WLAN and 4G LTE connectivity on some models.